BROCCOLI CAULIFLOWER SOUP WITH CASHEW CREAM
It sure doesn't really feel like winter as we sit here in the sun writing but those mornings and evenings are definitely cooler. Its really important to get your daily dose of nutrients and this yummy creamy soup hits all the write spots.
Broccoli and cauliflower are from the family of cruciferous vegetables that are high in folate ,Vitamins C, E, K and fibre, which is a great assistant in weight loss and helps keep you fuller for longer.
Both broccoli and cauliflower contain glucosinolates — compounds containing sulfer that are found only in cruciferous vegetables. Eating glucosinolates might help lower your risk of cancer, according to the Linus Pauling Institute.
Cashews are an amazing nutrient dense nut and research shows that eating more nuts such as cashews can lower your risk for cardiovascular disease. This may occur by reducing blood pressure and cholesterol levels.
In one study, cashews reduced blood pressure and raised "good" cholesterol levels. Some vitamins and minerals in nuts, such as potassium, vitamins E and B-6, and folic acid, also help to fight heart disease.
This soup is bulked out with protein packed cannellini beans. Find out more about their amazing health benefits, https://www.stylecraze.com/articles/health-benefits-ofcannellini-beans/#gref
So with all these wonderful health benefits, this amazing creamy delicious soup is a no brainer.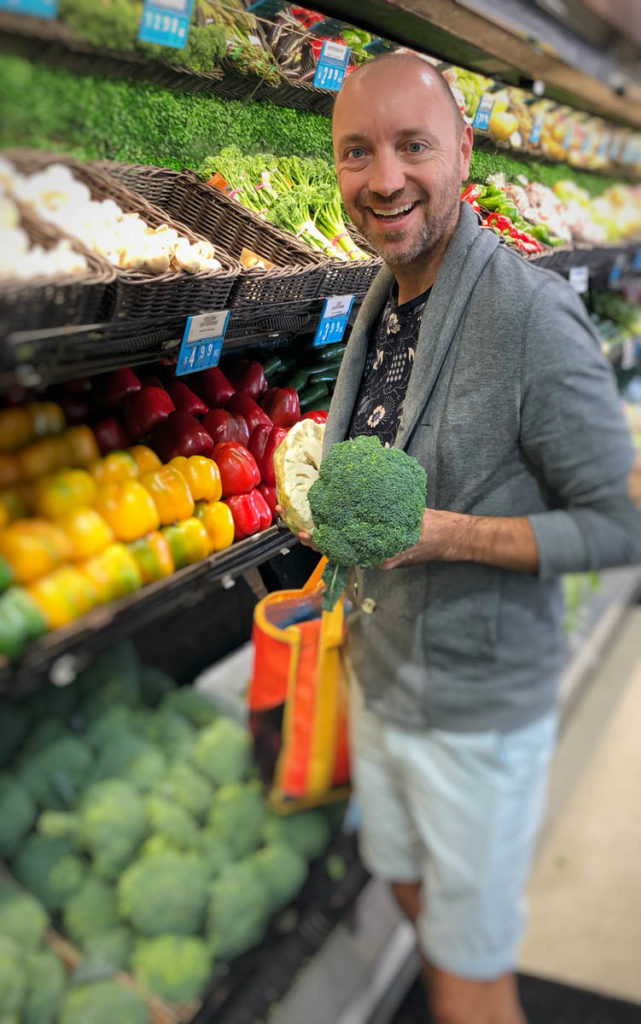 Ingredients
3/4 cup raw cashews, divided
3 1/2 cups low-sodium vegetable stock, divided ( Maggie beer's is a good one if you can't make your own)
1 tablespoon olive oil, plus more for serving
1 yellow onion, chopped
3 cloves garlic, chopped
2 1/2 cups of broccoli
2 1/2 cups of cauliflower
1 420g can organic cannellini beans, drained and rinsed
2 tablespoons fresh thyme leaves
1 tablespoon fresh oregano leaves
Salt to taste
1/2 teaspoon freshly ground black pepper, plus more for serving
Method
Step 1
Preheat oven to 180. Place 1/2 cup each cashews and water in a microwave-safe bowl; cover and microwave on high for 3 minutes; let cool. Transfer to a blender, add cup of broth, and blend until very smooth and creamy. Reserve a few spoonfuls for serving.
Step 2
Heat oil in a large pot over medium-high. Add onion and cook slowly until translucent. Add the garlic for one minute or until fragrant. Add cauliflower and broccoli ( reserve a few mini florets for garnish) and cook, stirring, until golden, about 5 minutes.
Step 3
Add beans, thyme, oregano, salt, pepper, and remaining 2 1/2 cups broth. Bring to a simmer and cook, covered, for 10 minutes.
Step 4
Toast remaining 1/4 cup cashews and mini florets sparked with olive oil on a baking sheet until golden, about 6 minutes; chop and set aside.
Step 5
Add cauliflower mixture to blender and puree until smooth. Serve soup topped with toasted cashews, mini florets, a drizzle of cashew cream, and several grinds of pepper.
Enjoy ! Let us know how you go and send us a pic of your creation.
Matthew and Brett